Senior Strategy Advisor – Nairobi Office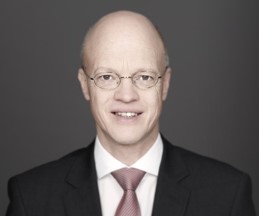 Christian Ancker is integrated in the modern and future-orientated German and African community as Ecopreneur, Advisor, Managing Director and Shareholder. His long-lasting experience and network build trust on sales, production and training as well as service and maintenance.
Christian worked many years for a large German bank in commercial banking especially for renewable energy and sustainable solutions before he took over a mid-size machinery company. Since than he was Managing Director and investor in several companies. These companies have all in common that they are based on sustainable solutions. Christian is specialized in advising mid-sized companies in strategy, M&A transactions, restructurings and corporate succession.
His key expertise and experience
Investor services in strategy, M&A transactions, corporate law, contract law and tax law
Advice on company takeovers/handovers
Insolvency consultation and protection from insolvency
Complete legal care for medium-sized companies in Germany and the Czech Republic
Functions in advisory councils
Business Innovation Strategy
Value Proposition Design
Corporate Entrepreneurship
Company Building
Sustainability / Renewables
Water / Wastewater
His educational qualifications
Christian has a law degree from Ludwig Maximilian's University in Munich. Christian Ancker is admitted as a lawyer at LWS Rechtsanwälte in Hamburg and as an Evropský Advokát at UEPA advocáti s.r.o. in Prague. Since 2014 he serves as Honorary Consul of the Czech Republic in Hamburg, Schleswig-Holstein, Bremen, and Lower Saxony. He is fluent in German and English