Head of Nairobi Office | Legal Advisor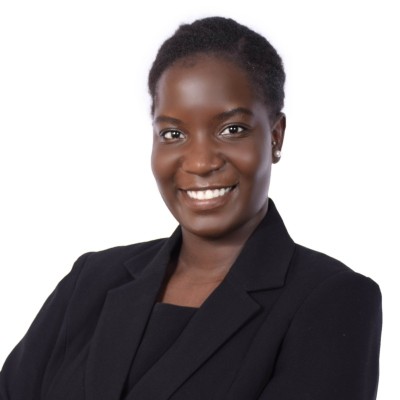 Elizabeth Omol (Attorney-at-law), is a legal advisor for local and for legal cross-border matters at Agema Analysts in the Nairobi office. Elizabeth has experience working as a corporate commercial lawyer in various law firms and has experience advising on corporate and regulatory risk and compliance. She has worked as a Legal Associate in a Kenyan law firm, a Legal Compliance Associate for a remote-based Australian technology start-up, and a Risk & Compliance associate for a reputable pharmaceutical company in Kenya.
Her key expertise and experience
Intellectual Property Protection advisory
Due diligence, legal audit, and risk advisory
Corporate and commercial matters
Employment advisory matters
Regulatory Compliance
Her educational qualifications
Elizabeth holds a Master of Laws from Coventry University and a Bachelor in Law from Keele University in the United Kingdom. She has been admitted as an advocate in the Kenyan legal Bar. She is fluent in English and Kiswahili.